News / Calendar
Subscribe to posts
ARRL on the Purpose of Amateur Radio

For over 100 years amateur radio and ARRL — the National Association for Amateur Radio® — have stood for the development of the science and art of communications, public service, and the enhancement of international goodwill. Amateur Radio's long history and service to the public has solidified the well-earned reputation that "Amateur Radio saves lives."

Amateur Radio Operators, due to their history of public service, their training, and the requirement that they be licensed by the FCC have earned their status as a component of critical communications infrastructure and as a reliable resource "when all else fails."

Amateur Radio is about development of communications and responsible public service. Its misuse is inconsistent with its history of service and its statutory charter. ARRL does not support its misuse for purposes inconsistent with these values and purposes.
New Instructional Courses
for the Technician Class has now be reschduled!
Do you want a more in-depth study of ham radio theory, or desire to obtain a new or upgraded amateur radio license? Then this class could be for you! Andy Gailey (N9PNL) recently moved here and joined the RACK Club. He is an experienced General Class license holder who likes to help new or potential hams advance their knowledge level. This could help you increase your skills and make your hobby more fun. NOTE: This is not a quick study used by many just to get a license. The emphasis is on really learning and understanding the material!

I am planning on doing a Technician Class starting Saturday March 27, 2021 through Saturday May 15.  If we could get testing done that afternoon or the following Saturday, we could have some new hams in time for Field Day.

 Time for class will be 10:30 AM to 12:30 PM.  I will get Lighthouse Christian Church to host the class. The address is 8015 Facade Ln, PowellTN 37849  I  am going to use a different text book than the ARRL book  that I can print out for a small fee to cover my costs of printing the text book.  $5.

I am not charging for the class. The email address that I am using for class registration and communication is N9PNL@outlook.com.  This class is open to any potential Ham and RACK membership is not required.

 Andy Gailey N9PNL
It is with great personal sadness that I announce the passing of one of the great friends of our club and Amateur Radio in general. 
Rest in Peace, my Friend! You will be sorely missed!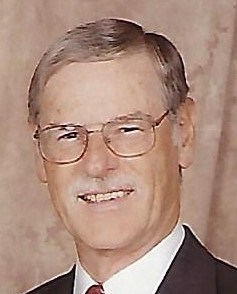 Jack Walters Creed, 80, passed away on Monday, January 13, 2020 at home. The family has requested donations to be sent, in Jack's honor, to The East Tennessee Honor Guard, P.O. Box 22802, Knoxville, TN 37933 or Covenant Hospice at www.covenanthomecareandhospice.com. 
The RACK repeater 145.21 on Sharps Ridge has been upgraded to latest Yeasu software and can be used in regular analog FM or digital Fusion mode, auto switched.  Tone of 100 hz required.  It is not setup for Wires-X but it is being considered.
1-18-19
August 2015, the 444.575 and 145.21 repeaters have been upgraded to Yeasu Fusion analog/digital repeaters.  Therefore, 444.575 repeater is no longer linked to the other repeaters.  Users with Yeasu digital radios may operate these two repeaters in digital mode if desired.  If a user transmits in analog mode, the repeater switches back to analog mode.
Weekly nets:
Sunday 9 pm - RACK 6 meter, check in on 53.770, -1.0 MHz offset, Tone 100.0, or any of above freqs. 
  9:30 pm - check in on usb on 50.2
              9:45 - check in on am on 50.4
Monday 9 pm - RACK Tech Net and Swap/Shop, check in any of above freqs.  Tone of 100 may be required
Next meeting -  May 20, 2021 - Cokesbury Church - Kingston Pike W. Knox
Program: Van Demonstration, Hamfest Ticket Sales, Hamfest Worker signup
Just a reminder, dues cover Jan 1 thru Dec 31.  Existing members must pay the full amount to renew membership.  New members (out for more than 2 years) may pay on a prorated basis based on the month of payments.
Bring a friend if you can.  Do not need to be ham or member to attend.
May 13, 2021 - RACK Board mtg. - ZOOM
May 15, 2021 - RACK Tech Class license study completes with testing
May 15, 2021 - VE Testing , WMBC, pre-registration required
May 20, 2021 - RACK General Meeting - Cokesbury Church
June 17, 2021 - RACK General Meeting
Jun 19, 2021 - Knoxville Hamfest at Kerbela Temple and VE Testing
Jun 26-27, 2021 - Field Day Event
Sep 24-25, 2021 - W4DXCC Pigeon Forge
UCPC - Union Cumberland Presbyterian Church - 400 Everett Road , 
Farragut  37934
Knoxville Health - 140 Dameron Ave 
KCEOC = Knox County EOC, 605 Bernard Street
WMBC = Wallace Memorial Baptist Church, Merchants Road, near I-75 North
Note - Programs are subject to change, check monthly meeting notices
The Radio Amateur Club of Knoxville offers testing sessions the third Saturday of each month.

Tests are conducted at Wallace Memorial Baptist Church on Merchants Drive in North Knoxville.
Pre-registration is required.  
Please arrive at 9:30 a.m. and enter through the West door marked Worship Center.  
Exams start promptly at 10:00 a.m.  Signs will be posted to direct you.
Bring your current license (if you have one) and a government issued picture ID.
The cost is $10.00 payable by cash or check.